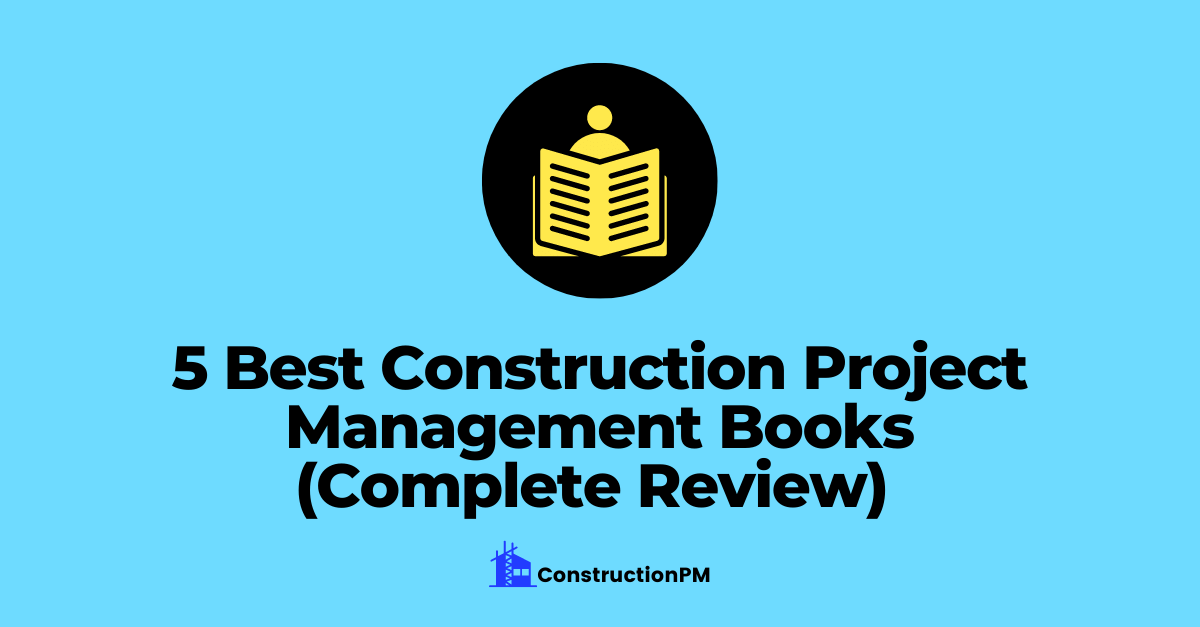 If you're an aspiring construction manager or just someone who wants to keep up with the latest trends in your industry, there are several books you should consider reading.
The following books cover subjects that every construction manager needs to know, including project management and leadership tactics as well as foundations in both the business side of construction and the technical side of building design and implementation. These books will help you become the best construction manager you can be.
5 Best Construction Project Management Books Every Aspiring Manager Needs to Read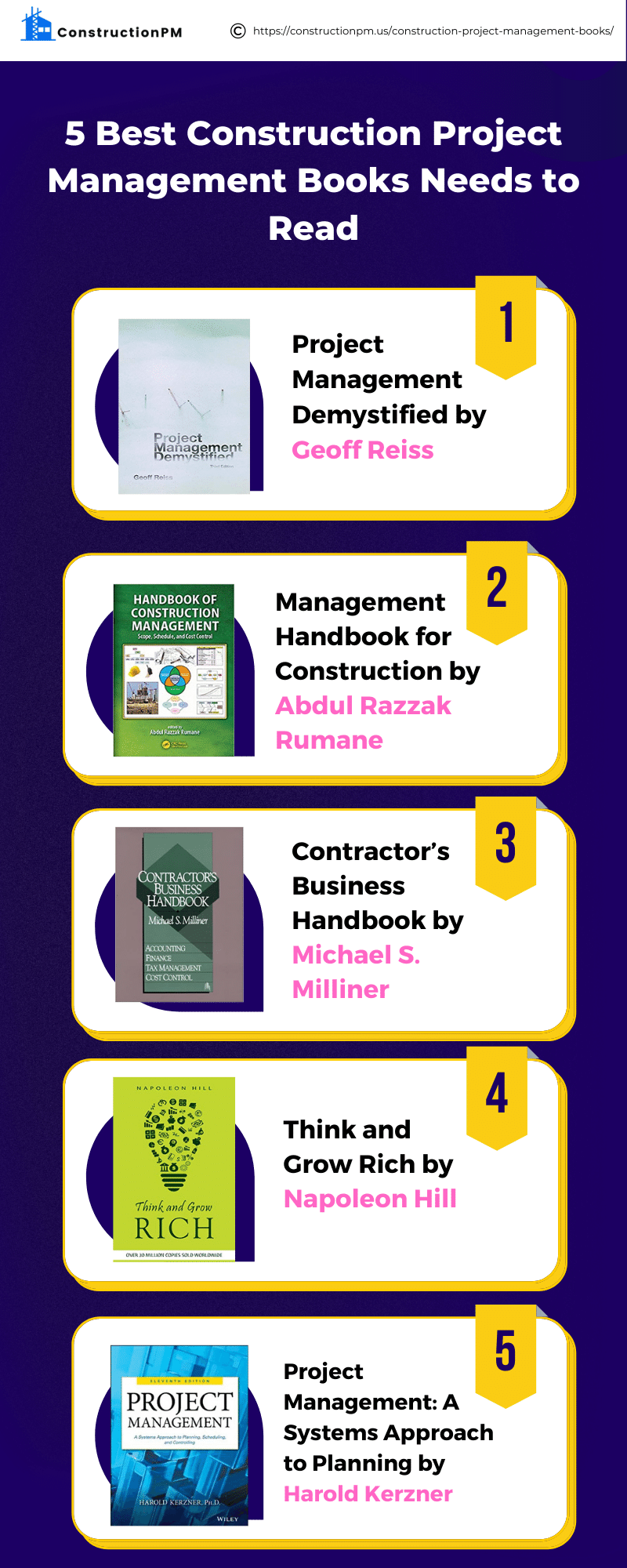 1. Project Management Demystified by Geoff Reiss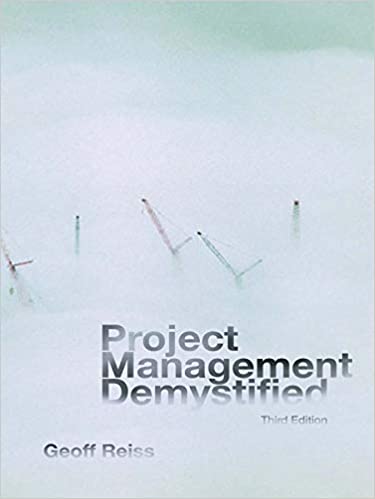 If you want to become an effective construction manager, you first need to understand what project management is—and how it differs from other types of management. In Project Management Demystified, seasoned experts share practical advice on many of today's most important business topics, including construction processes and tools.
Ideal for those working in government or commercial sectors, Project Management Demystified introduces readers to fundamental elements of professional project management while encouraging them to think big picture and work smarter instead of harder.
This book provides an overview of complex topics in an engaging style that everyone can understand. It also contains helpful charts, tables, and lists throughout so readers don't get lost trying to remember everything they learned.
With real-world examples and expert insights, it's no wonder why professionals continue to recommend Project Management Demystified is one of their favorite construction management books. Highly recommended for anyone looking to gain a greater understanding of projects before applying them in practice!
2. Management Handbook for Construction by Abdul Razzak Rumane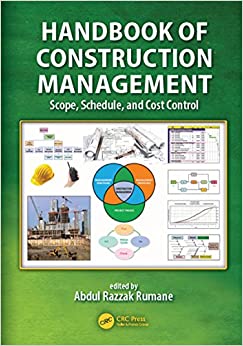 A resource that helps construction managers stay on top of changes in a variety of industries and government regulations. The guide covers a number of important topics, including Project Controls, Construction Planning, and Construction Management. This book is highly recommended for anyone new to construction management who wants to learn about best practices from industry leaders.
In addition, it's an essential read for construction managers who want to be well-rounded professionals. You will finish reading with a deeper understanding of how construction projects are managed as well as what to expect during your first year in your role. Overall, it's one of those books that you can always turn back to when you need something and won't get bored rereading old chapters again and again over time.
There's never a shortage of construction business (contractors) out there, but those who understand their core functions along with knowing project controls and construction planning – they're definitely ahead of their competition.
This Construction Handbook offers everything you'll ever need to know if you're starting out or looking to enhance your skills as a contractor today! I highly recommend every contractor not just purchase but also commit at least 30 minutes every day towards studying these critical points/information within each chapter of the Construction Control Handbook! It'll change everything!
3. Contractor's Business Handbook by Michael S. Milliner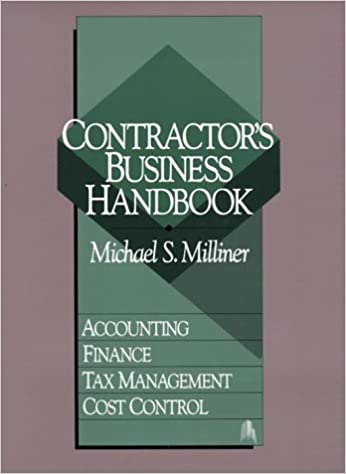 An additional theory will only help those already working towards advancement in their field! Contractor's Business Handbook by Michael S. Milliner: Contractor's Business Handbook is often recommended by business professors, not because it isn't very technical but because it contains so much insight into financial business considerations.
Many new construction managers aren't aware of all of the different things that can impact financial success or failure and the Contractor's Business Handbook goes over every one of them in detail.
Buying contracts or otherwise participating as a subcontractor presents unique challenges from traditional commercial retailing—for example, insurance regulations—and unless you plan to deal directly with banks for financing there will likely be bank loans involved too.
Additionally, contractors must pay close attention to costs when bidding; but doing so takes experience running bids yourself before bidding on other jobs makes sense financially.
4. Think and Grow Rich by Napoleon Hill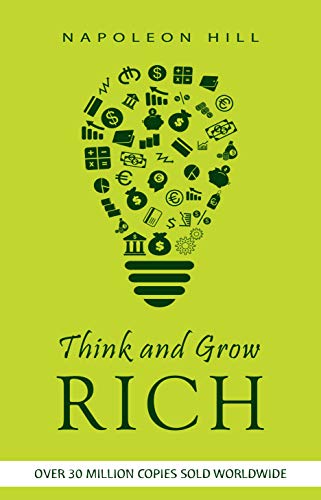 Think and Grow Rich has been an international bestseller for nearly 70 years since it was published in 1937, selling 70 million copies worldwide with 50 million of those sold in North America alone.
Author Napoleon Hill interviewed 500 of America's wealthiest people at that time to uncover timeless philosophies on how anyone could get rich regardless of age or gender.
Whether you're an experienced leader or starting out from scratch, Think and Grow Rich contains a series of step-by-step instructions on how to achieve any goal you desire. It explores effective traits that contribute to outstanding achievement, as well as negative patterns to avoid in order to get ahead.
Even if your ultimate ambition is nowhere near accumulating a billion dollars, Think and Grow Rich can guide you on how to be successful in any endeavor. From making more money to leading teams more effectively, it's easy for construction managers just starting out on their career path to feel overwhelmed.
But it doesn't have to be that way—you can use knowledge gleaned from these resources right away and improve not only your productivity but also the effectiveness of those around you. 
5. Project Management: A Systems Approach to Planning, Scheduling and Controlling by Harold Kerzner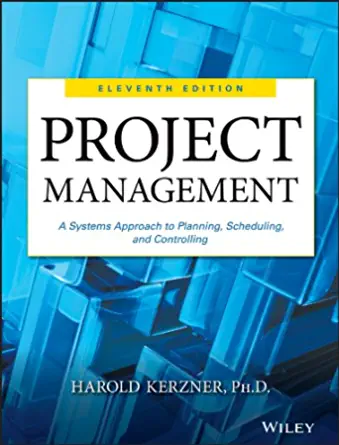 If a construction project is ever going to become truly sustainable, knowledge management has to happen. Project Management: A Systems Approach to Planning, Scheduling and Controlling by Harold Kerzner covers construction productivity improvements through performance management systems.
With everything from lessons learned about plan room use to scheduling software tips to help consultants streamline workflow tasks – anyone who works with or around construction schedules should find something of interest in this book.
This makes sense if you read between the lines: while different projects come with different requirements, they all have very similar components… To maintain client satisfaction, proper communication skills are vital.
These days, everyone uses some form of email to communicate; however email itself isn't enough because some people still view it negatively and may avoid communicating via email rather than face possible conflict.
It may even make clients think twice before working with someone based solely on his/her perceived lack of professionalism.
On top of these common problems, many construction management books devote a section to how to deal with change. Change is inevitable, and it can create a major ripple effect throughout any project (but it's manageable if you anticipate change properly and employ certain best practices). After all, expect progress, but prepare for obstacles.
Think and Grow Rich, Contractor's Business Handbook, Management Handbook for Construction, Losing Money on Every Job and Project Management: A Systems Approach to Planning, Scheduling and Controlling.
Are you wondering where you'll find time to read all of these books? With so many demands on your time—meetings, administrative work, training sessions, and more—there's never enough time to squeeze in a good book for professional development.
If you've ever felt like there just aren't enough hours in a week to get everything done at work or home and keep up with professional development it's because that is true.
Fortunately, these books are available on Amazon Kindle Unlimited, so you can read them anytime and anywhere without an internet connection. Just another perk of being an Amazon Prime member!
Manage your Construction Project Easily & Effectively
With our Google Drive construction project management, you can easily manage all your construction projects directly using your Google account