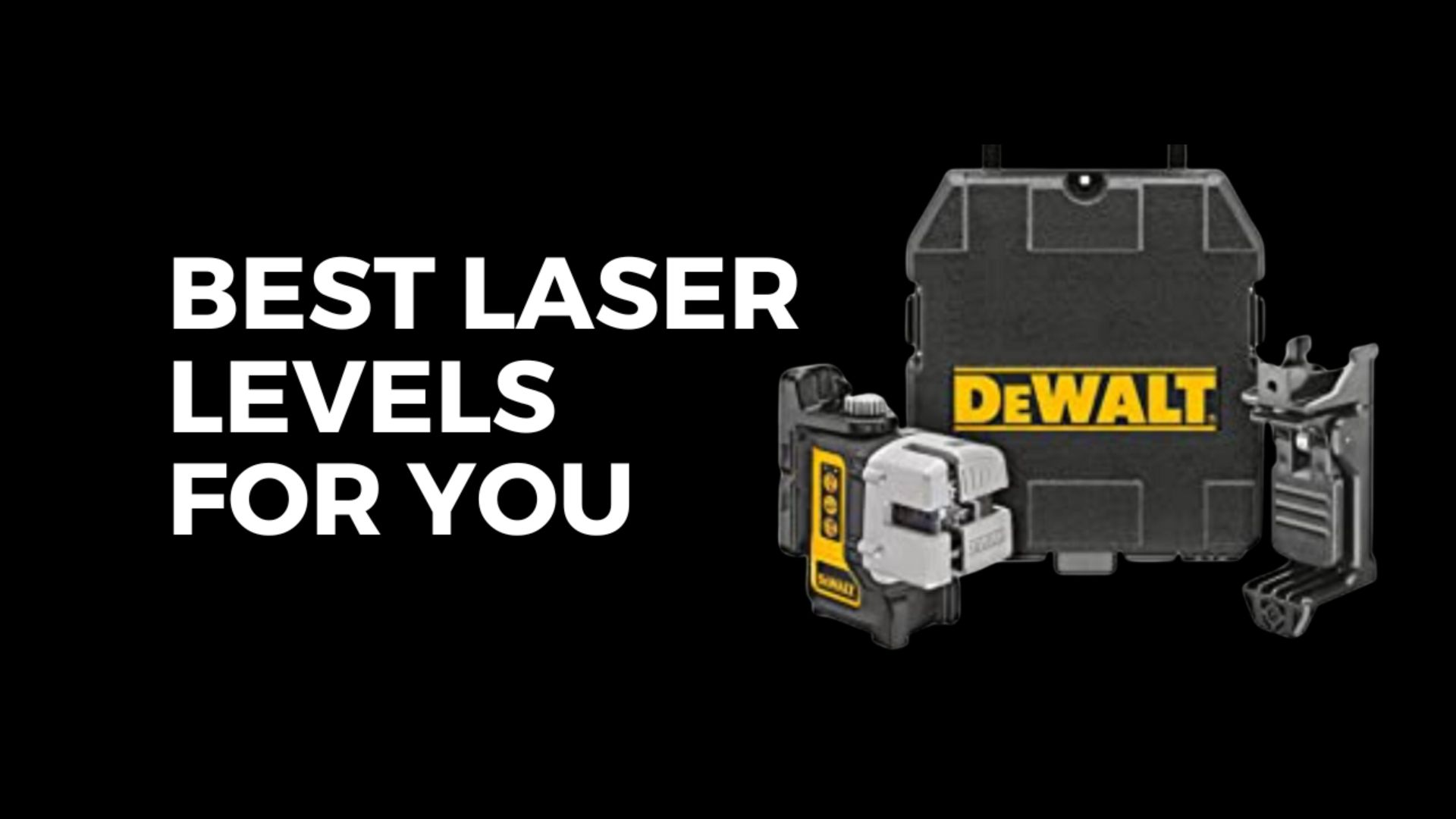 Whether you're a professional contractor, DIYer, or a homeowner looking to make sure your projects are always level and precise, owning the best laser levels can really come in handy.
From measuring walls to hanging pictures or even installing a ceiling fan these accurate tools can be used for scores of applications!
With so many models on the market today, it's important that you understand exactly what features you need before committing to one.
In this post, we'll review 10 of the top-rated laser levels available so that you can decide which is right for your particular needs. So let's get started!
10 Best Laser Levels: Achieve Perfect Precision and Seamless Accuracy
Let's deep dive into the 10 Best Laser Levels!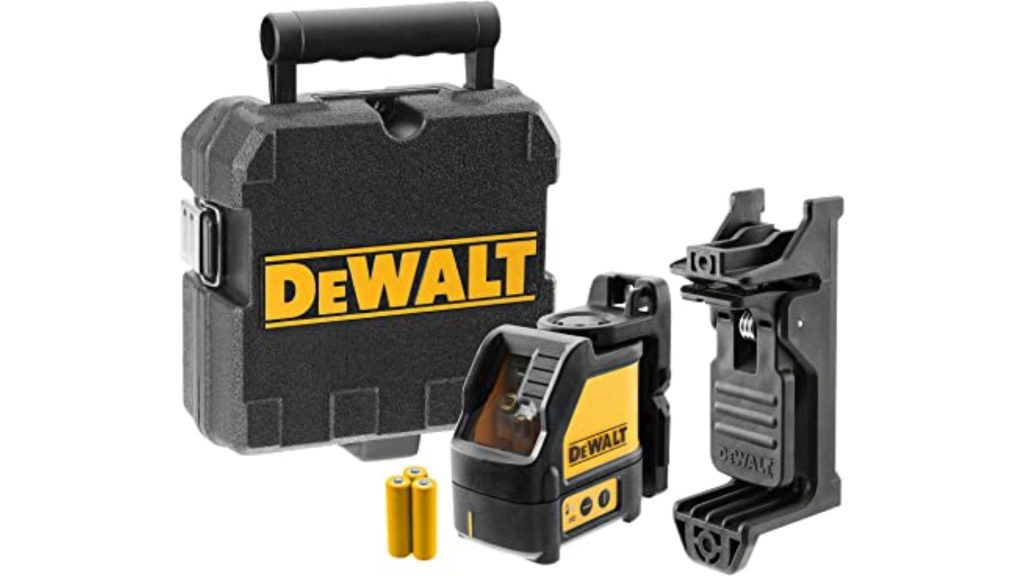 If you're in the market for a reliable and high-quality line laser, look no further than the DEWALT Self-Leveling Line Laser.
Priced at under $200, this tool features a patented integrated magnetic bracket and over-moulded housing that can survive drops of up to 1 meter.
Its self-levelling system makes it easy to achieve accurate results, and its water and debris-resistant design ensures that it can be used in the toughest conditions.
With a range of up to 165 feet when used with a detector, this laser level is a versatile addition to any toolkit.
Plus, it comes with a durable storage case for easy transport and storage when not in use.
Whether you're a professional contractor or a DIY enthusiast, the DEWALT Line Laser is an excellent choice for anyone looking for a high-quality laser level at an affordable price.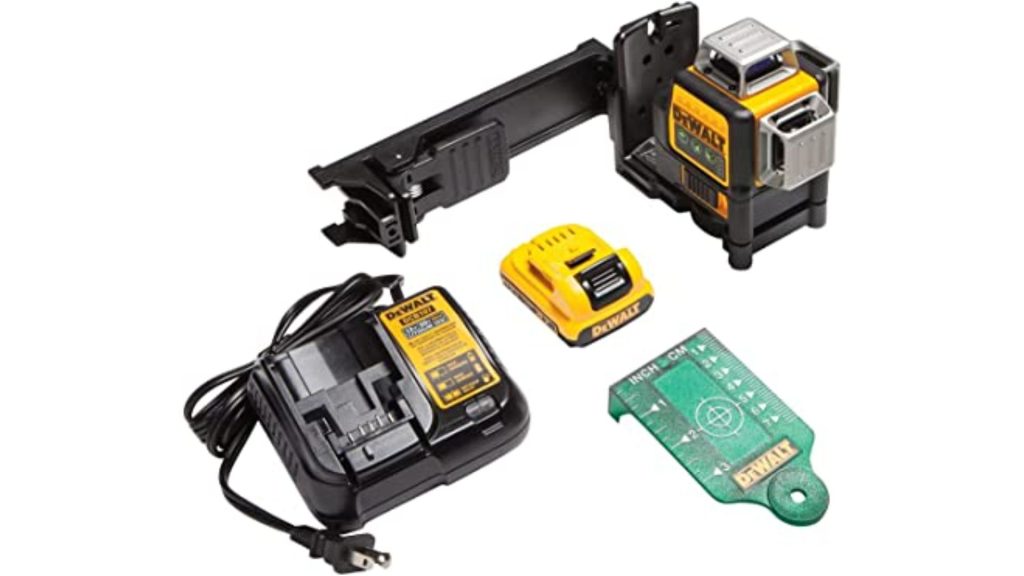 If you're looking for the best 360-degree green laser level, look no further than the DEWALT 12V MAX Laser Level.
With its lithium-ion rechargeable power tool battery platform, green beam laser technology, and integrated magnetic bracket with 1/4-inch and 5/8-inch thread, this laser level is the real deal.
Plus, with its full-time pulse mode and compatibility with detector DW0892G (sold separately), you'll be able to take your measurements to the next level.
And don't forget about the over-moulded housing that provides IP65 debris/water resistance and the locking pendulum that helps prevent damage to the internal components.
All of this is packaged in a Class 2 laser with an output power of less than or equal to 1.50mW. The DEWALT 12V MAX Laser Level is the ultimate tool for any job that requires precise measurements.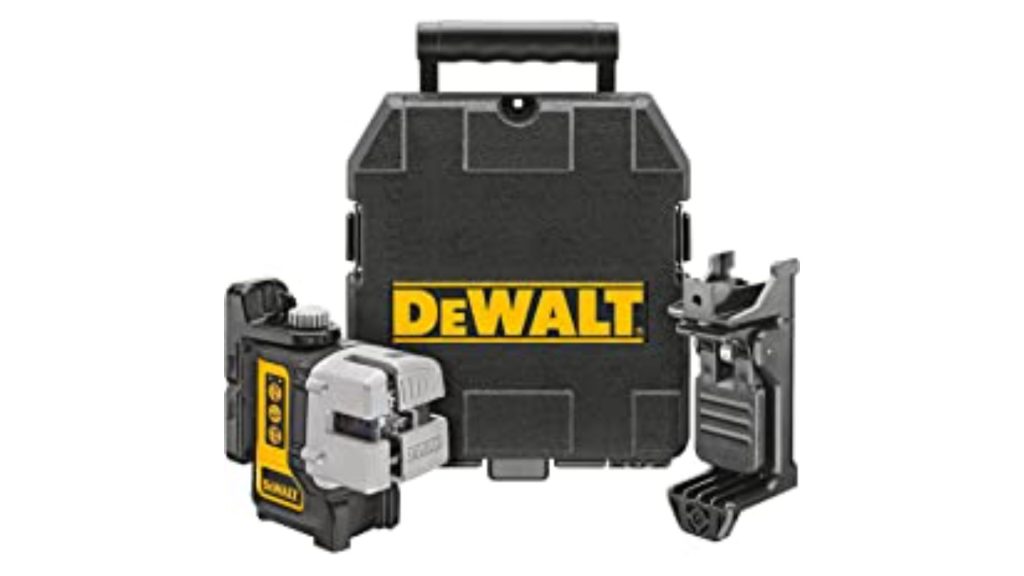 Home renovation projects can be challenging, and without the right tools, they can quickly become a nightmare.
For anyone looking for a reliable and accurate laser level, the DeWalt DW089K 3-Beam Line Laser Level is an excellent choice.
This laser level features three beams that aid in a 90-degree layout, accurate to approximately 1/8-inch at 30 ft, perfect for level applications.
Additionally, the laser-level tool's diode is two times brighter than its competitors, allowing greater visibility in bright job-site conditions.
It also has a self-levelling feature, which makes it quick and easy to set up.
The built-in magnetic pivot bracket makes it easy to mount on metal surfaces, and the micro-adjust knob ensures precise alignment of 90-degree intersecting lines over greater distances.
With just one-button operation, the DeWalt DW089K makes it easy to use, making it the overall best laser level on the market.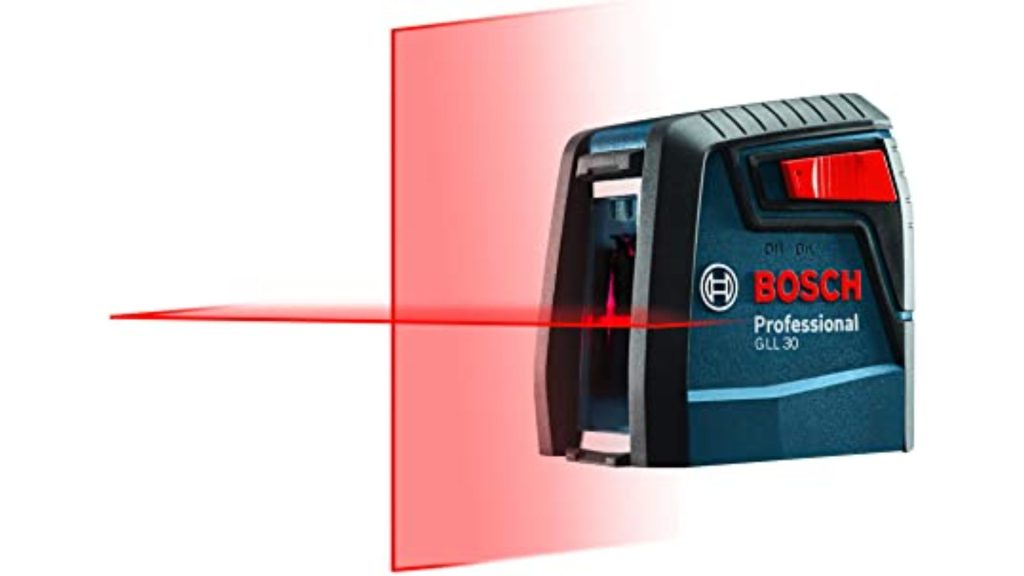 The Bosch GLL 30 Self-Leveling Cross-Line Laser is the perfect tool for those looking to achieve professional-level results without breaking the bank.
This compact laser is highly functional, offering two very bright laser lines that project a Cross Line projection for a wide variety of level and alignment needs- making it an ideal choice for home DIY enthusiasts.
Despite its small dimensions and pocket-friendly design, the Bosch GLL30 doesn't skimp on quality.
Its smart pendulum system allows for self-levelling while indicating out-of-level conditions, and strong, thin lines that are visible up to 30 feet and accurate to within 5/16 of an inch at 30 feet- providing reliable accuracy and confidence with every use.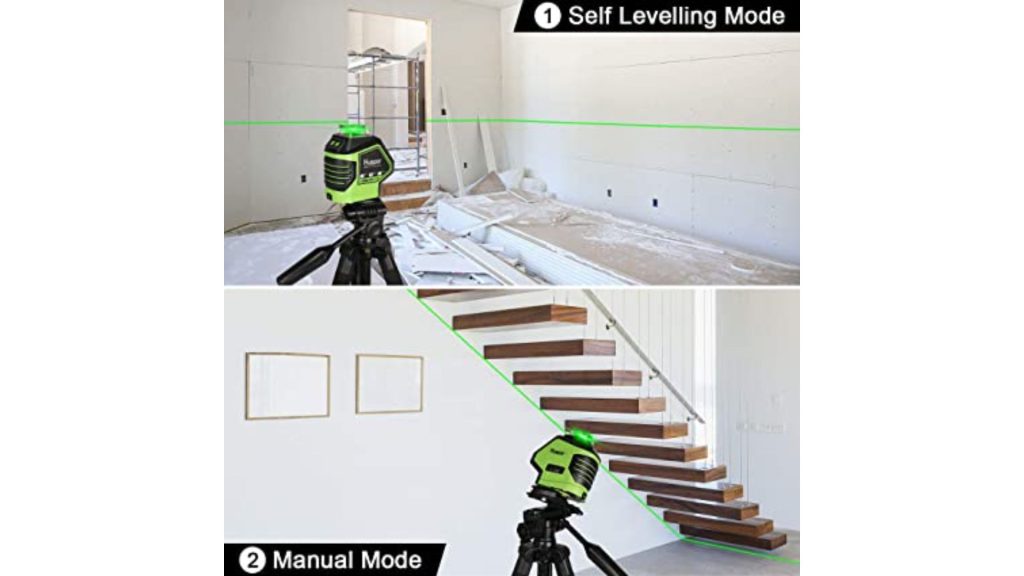 When it comes to finding the best outdoor laser level under $120, the Huepar 621CG 3D Cross-Line Laser Level is hard to beat. With an ultra-bright 360-degree horizontal line and two plumb dots, this laser level provides complete levelling coverage even on large job sites.
Its unique up-and-down plumb spots offer additional benefits for a variety of applications, including ceiling work, points transfer, levelling, alignment, plumbing, and squaring.
This multifunctional laser tool offers all-in-one versatility for those who perform various tasks that involve squaring, plumbing, and levelling.
The bright green beam and outdoor pulse make it easy to see, even in bright sunlight.
The laser level self-levels and indicates out-of-level conditions when the pendulum is unlocked, and it switches to manual mode to lock the lines for use at any angle when the pendulum is locked.
Overall, the Huepar 621CG is an excellent choice for anyone in need of an affordable, yet reliable, outdoor laser level.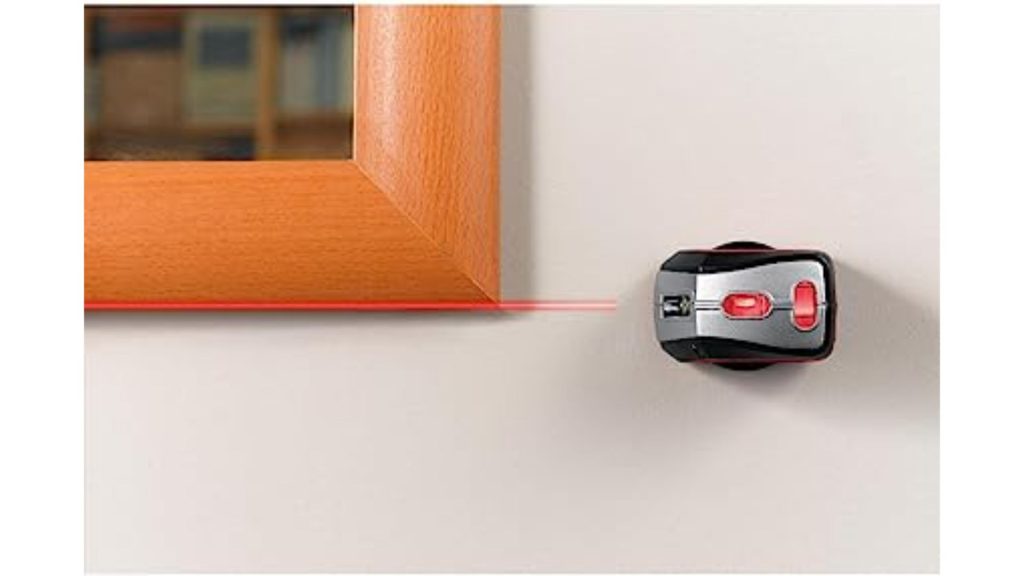 Looking for an affordable and highly-rated option for your household projects? Look no further than the Black+Decker BDL190S Line Laser with Stud Finder.
This self-levelling laser level boasts a versatile range of uses, including hanging pictures, installing shelves and curtain rods, and more.
With its 360-degree rotating wall attachment, you can easily project a laser line at any angle for maximum flexibility and accuracy.
The two backlit bubble vials and class 3R laser—power output is ≤ 5mW—provide enhanced visibility and precision, while the backlight improves the visibility of angle reference points.
This kit includes the BD220S laser level, two AA batteries, and a wall attachment, making it the perfect solution for anyone seeking a budget-friendly, top-quality line laser level.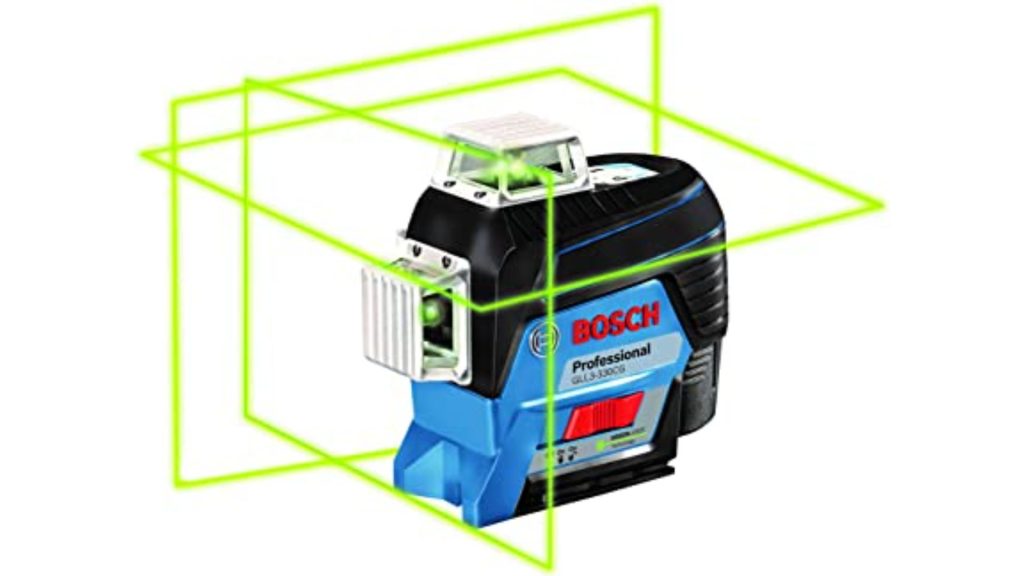 The Bosch GLL3-330CG 360° Green-Beam Three-Plane Laser is an ultimate all-in-one tool that is perfect for both levelling and alignment.
With bright green beams up to 4X brighter than standard red beams, this 3-plane level tool has an accurate range of ±3/32" at 30ft, which means it provides high visibility in a working range of up to 200ft diameter in the standard setting.
You can even extend the range up to 330ft in diameter when used with the compatible LR8 laser receiver (sold separately).
This commercial-grade laser level is equipped with Bluetooth connectivity, allowing easy communication with mobile devices.
The kit includes a 12V Max Lithium-Ion 2.0 Ah Battery, battery charger, BM1 Positioning Device, laser target, AA1 Alkaline Battery Adapter, heavy-duty pouch, and hard carrying case—all the necessary tools to get the job done right.
All this with a highly affordable price tag makes the Bosch GLL3-330CG the best 360-degree laser level under 500$.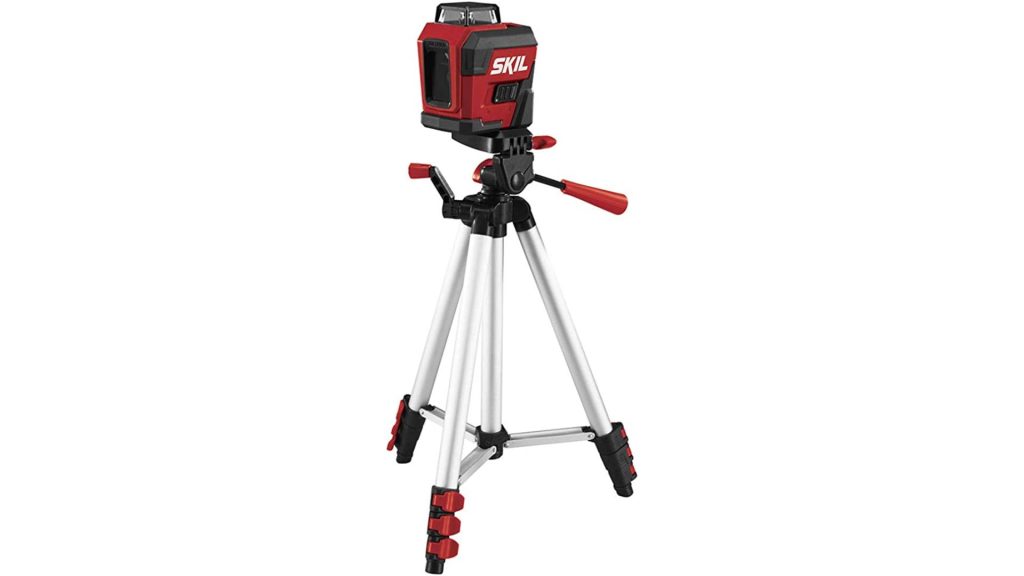 If you're looking for a reliable and accurate laser level, the Skil LL932201 360° Self-Leveling Red Cross Line Laser is an excellent option to consider.
This rechargeable laser level comes with a compact tripod stand and a carry bag, making it convenient to take with you on the go.
With the ability to project a bright red continuous horizontal line up to 65 feet around a room, this tool helps eliminate guesswork and ensures that your projects are accurate.
And if you need to project lines at an angle, the locking mode lets you position the projected lines at any angle you choose.
The rechargeable lithium-ion battery with a micro-USB charging port guarantees that you'll always have enough battery life to complete your projects. Plus, at under $100, this laser level is affordable without sacrificing quality.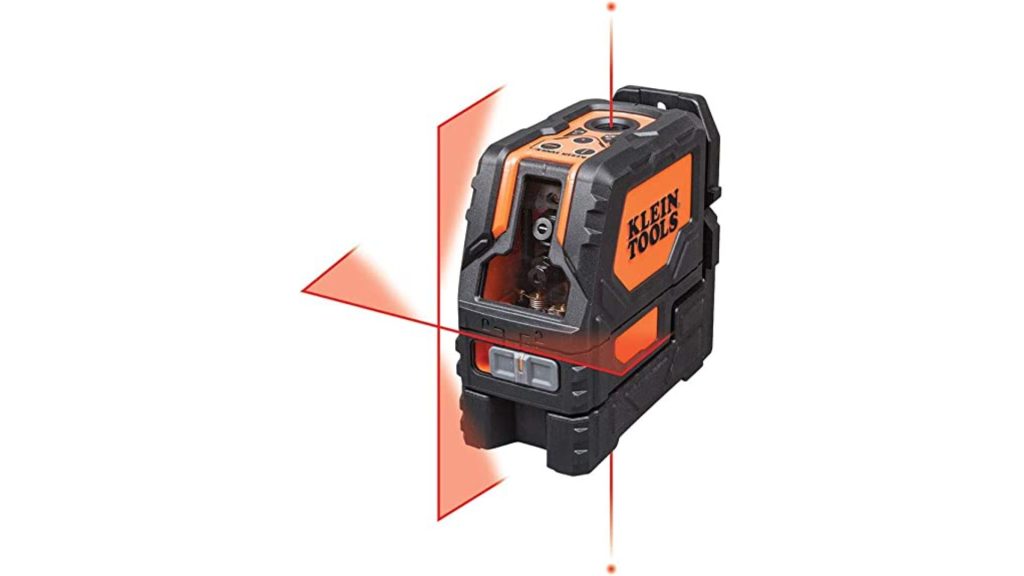 If you're in need of a heavy-duty laser level for under $200, the Klein Tools 93LCLS Red Cross-Line Laser Level is definitely worth considering.
This laser level is equipped with self-levelling technology that makes it easy to use, even for beginners. The horizontal and vertical laser lines are incredibly easy to read, and the plumb spot lasers are perfect for pinpointing overhead locations.
You can also choose to project horizontal and vertical lines independently or together for various alignments. The rugged body is designed for water and dust resistance, making it a great choice for tough job sites.
Plus, the integrated magnetic bracket and additional mounting clamp attachment make it easy to use on a ceiling grid application.
All in all, the Klein Tools 93LCLS Red Cross-Line Laser Level is an affordable, durable and reliable choice.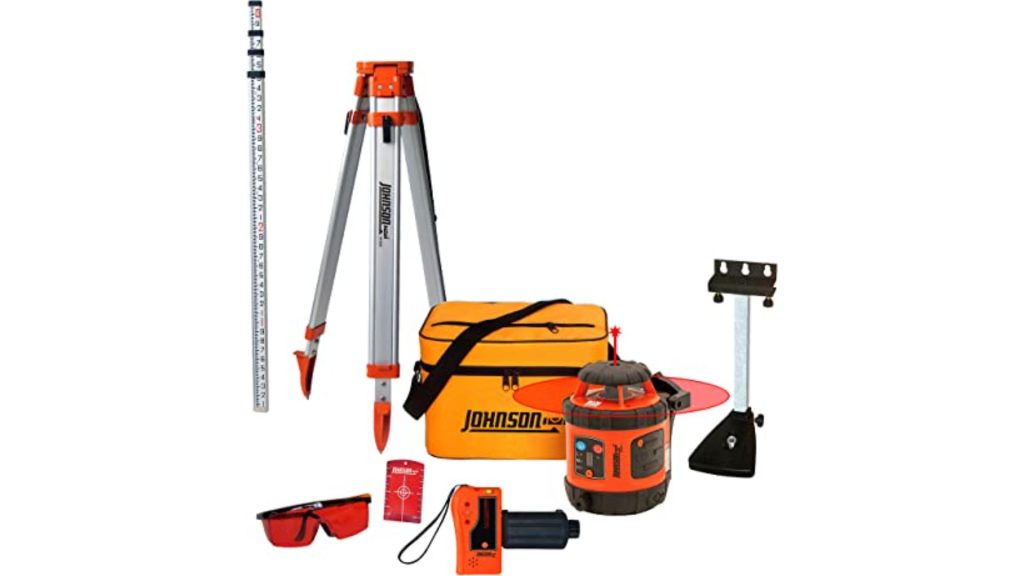 The Johnson Level & Tool 99-006K is the best self-levelling rotary laser system kit you can find in the market.
This turnkey solution comes with everything you need to get started with your levelling, aligning, and grading tasks: a soft carrying case, a 13′ grade rod, an LED one-sided detector, a contractor grade tripod, freestanding target, drop-ceiling bracket, and laser glasses.
This versatile tool is suitable for both exterior residential and commercial construction projects. You can use it to level forms and footings, align fence posts, lay out retaining walls, or check survey stake heights.
The laser's interior range can reach up to 200 ft, and the exterior range can reach up to 800 ft with the detector.
With its various rotation speeds and laser wavelengths, this tool can satisfy your varying needs around the farm or while installing wainscoting or drop ceilings.
Its compact dimensions of 6.61″ x 4.96″ x 6.69″ make it a great tool to have at hand.
Top 3 Tips to Choose the Best Laser Levels
1. Accuracy
One of the most important factors to consider when choosing a laser level is accuracy. Laser levels use a beam of light to create a level line, and the accuracy of the level is determined by the quality of the laser. If you need a high level of accuracy for your project, make sure to choose a laser level with a high-quality laser.
2. Visibility
Another factor to consider when choosing a laser level is visibility. If you'll be working in low-light conditions or at night, make sure to choose a laser level with a bright, visible beam. Some laser levels even have an adjustable beam, so you can adjust the brightness to suit your needs.
3. Durability
When choosing a laser level, it's also important to consider durability. If you'll be using your laser level in tough conditions, make sure to choose one that is durable and can withstand being dropped or knocked around.
FAQ's
How do I choose a laser level?
When choosing a laser level, consider factors such as the intended use (indoor or outdoor), required accuracy, working range, and additional features like self-levelling. Read reviews, compare brands, and consult with professionals to make an informed decision that aligns with your specific needs.
What is a good accuracy for laser level?
The accuracy of a laser level depends on the intended application. For general construction tasks, a good accuracy range is typically within 1/16 to 1/8 inch at 30 feet. However, more precise tasks may require higher accuracies such as 1/32 inch at 100 feet. Consider your project requirements when determining the appropriate accuracy level.
What Colour laser level is best?
The best colour for a laser level depends on the lighting conditions of your workspace. In general, red laser levels work well indoors or in low light conditions, while green laser levels are more visible in brighter environments or outdoors. Assess your working environment and choose accordingly.
ich the laser level best red or green?
The choice between red and green laser levels depends on your specific needs. Red lasers are often more affordable and work well in indoor or low-light settings. Green lasers tend to be more visible, making them preferable for outdoor or brighter environments. Consider your working conditions and visibility requirements when deciding.
Which is better 3 level or 4-level laser?
The number of laser levels (3 or 4) refers to the number of beams emitted by the device. A 4-level laser provides additional vertical lines, enabling more precise alignment and layout. It is beneficial for complex tasks or projects requiring multiple reference points. Choose the level of functionality that aligns with your project requirements.
Why is green laser more expensive?
Green lasers are generally more expensive than red lasers due to the complexity of their construction. Green lasers use more sophisticated diodes and optical components, requiring advanced technology and precise manufacturing processes. The demand for green lasers is also higher due to their enhanced visibility, contributing to their higher price point in the market.
Final Thoughts:
In conclusion, selecting the best laser level requires careful consideration of factors such as intended use, accuracy, colour, and functionality.
Top choices include reputable brands that offer a range of features and meet specific project requirements.
Red or green lasers can be chosen based on lighting conditions, and 4-level laser levels provide enhanced precision.
While green lasers may be more expensive due to their advanced technology, they offer superior visibility.
Conduct thorough research, read reviews, and consult professionals to make informed decisions and ensure optimal performance for your projects.
You'll Also Like:
Best Laptops For Construction Managers
Best Tablets For Construction
Best Lunch Box For Construction Workers
Best Earbuds For Construction Workers
Best Construction Safety Helmets